Bruce Wells Ministries / Po Box 19073 / Akron, Ohio 44319

A Journey Back In Time / New song updated on Monday every week!

The Master's Quartet / 1998

Steve Partridge, Bruce Wells, Jeff Lowe, Ed Bruder (Solo) 

    Where The Timbers Cross

Down Home Gospel Concert Series Akron Free Will Baptist

Down Home Gospel Radio 

Over 1000 programs produced

Original Radio Hosts: Sharon Miller-Tawney & Bruce Wells

Click on pictures for more information!

Listened to hundreds of sermons from the late Pastor Frisbee. 

3 of the 4 men from Down Home Gospel Q.T. have gone home to be with the Lord!

Gospel Memories

 Encouragement For The Week 

The Statler Brothers

Jesus Hold My Hand 

Encouragement For The Week

Gospel Memories

 Ellet Community Church Of God 

Down Home Gospel Radio Concert Series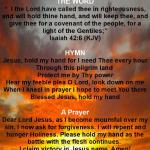 Bruce Wells

Dead Man Walking